Following Cristiano Ronaldo being sacked by Manchester United for exposing the club and Erik ten Hag in a bombshell interview with Piers Morgan, Fair Betting Sites takes a look at the top ten most bizarre football contract terminations in history.
1. Adrian Mutu – Chelsea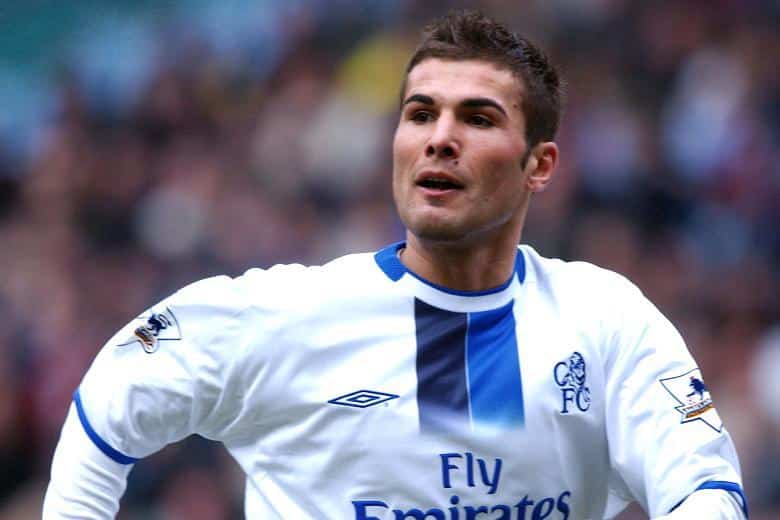 Adrian Mutu arrived at Stamford Bridge in a blaze of glory. Scoring 4 goals in his first three games, the £15.8 million that Chelsea parted with to pry him away from Parma seemed money well spent. 
What followed, however, read like the script of a movie rather than a footballer's career. First, the Romanian captain's turbulent two-year marriage to his wife Alexandra ended, with Mutu losing custody of his son as well. 
A sex scandal with a Romanian movie star was Mutu's next story that served as tabloid fodder. A car chase involving police resulting in a driving ban also followed, which ended in the striker being advised to seek psychiatric help.
Mutu ought to have listened, as the final straw that broke Chelsea's back was his admission that he had taken drugs, which were alleged to be cocaine. 
Chelsea came down hard on Mutu, sacking the Romanian with immediate effect, stating "In coming to a decision on this case, Chelsea believed the club's social responsibility to its fans, players, employees and other stakeholders in football regarding drugs was more important than the major financial considerations to the company."
"Any player who takes drugs breaches his contract with the club as well as Football Association rules." 
The case did not end there, as the London club later pursued damages to the tune of £14 million, which Mutu's subsequent clubs Juventus and Livorno were advised to pay.
2. Nicolas Anelka – West Brom
Nicolas Anelka signed for West Bromwich Albion on a free transfer, a contract that would have kept the Frenchman at the club for a year. Clearly, Anelka knew that it was destined to be a short-term association with the club. 
However, the manner in which Anelka's association with the West Midlands club ended is downright bizarre. Anelka celebrated one of the rare goals he scored for West Brom with a gesture that was dubbed the 'quenelle'. 
While the Frenchman claimed that his act was not anti-Semitic nor racist, the comedian credited with creating the gesture, Dieudonne M'Bala M'Bala, was linked with those very sentiments.
The FA took a dim view of Anelka's act and banned the striker for 5 games while fining him 80,000 pounds as well. Anelka's reaction? To announce on social media that he was 'freeing' himself from his West Brom contract, tweeting "I have taken the decision to free myself and put an end to the contract linking me with West Bromwich Albion."
Terming Anelka's behaviour 'gross misconduct', the Baggies cancelled the striker's contract days later, considering him far more trouble than he was worth.
3. Adam Johnson – Sunderland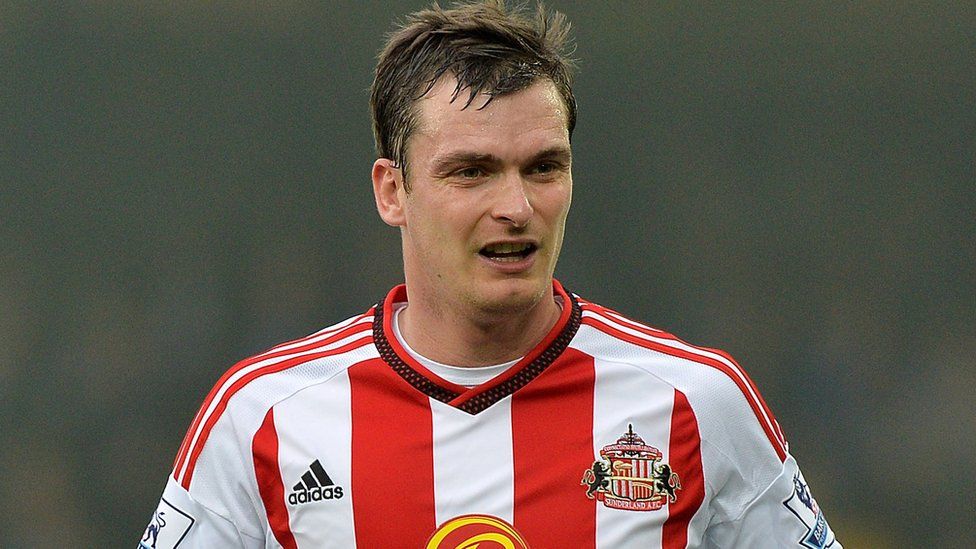 Adam Johnson was arrested in March 2015 for allegedly being involved in sexual activity with an underage girl. The Black Cats sided with their man, offering him support as Johnson was subject to an investigation.
However, the winger pled guilty to the charge, with the case presently being heard before a jury. Sunderland's response to the guilty plea was brief, but dripping with contempt in its brevity, saying "In light of Adam Johnson's guilty pleas, the club has today terminated his contract with immediate effect. The club will make no further comment."
Given that Johnson played 3 years of his 4 year contract, Sunderland had a right to sue the winger for a breach of contract. However, the Black Cats wisely decided against pursuing a potential £1 million windfall, given that the penalty outweighs Sunderland's hopes of not being associated with the case at all.
4. Sergi Guardiola – Barcelona
You would expect a footballer named Guardiola to have a long, storied career in Barcelona, but Sergi could not follow in Pep's footsteps, try as he might.
The midfielder was signed by Barcelona for their reserve side, but just an hour later found his contract terminated for a series of tweets praising Real Madrid and insulting Catalonia.
The tweets have been subsequently deleted, but it is of no avail, as the name Sergi Guardiola will forever be synonymous with a footballer's stupidity leading to their contracts being terminated. 
The club even released a statement to that effect, saying: "FC Barcelona have decided to rescind the contract signed by the player Sergi Guardiola this afternoon, who was due to join Barça B. It emerged that he has published offensive tweets about both Barcelona and Catalonia." 
Understandably, Guardiola was full of regret in an interview he gave to Spanish radio station Onda Cero, saying "I apologise to Barca and to Catalonia. It is a misunderstanding."
"I didn't write [the tweets], it was in 2013 and I didn't even know they existed. It was put on my profile, but it wasn't me. I ask for forgiveness a thousand times – I have learnt a difficult lesson. I'm from Mallorca, I'm not anti-Catalan or anti-anything. My dream was to play for Barca, now it's broken."
5. Julio Rey – Deportivo la Coruna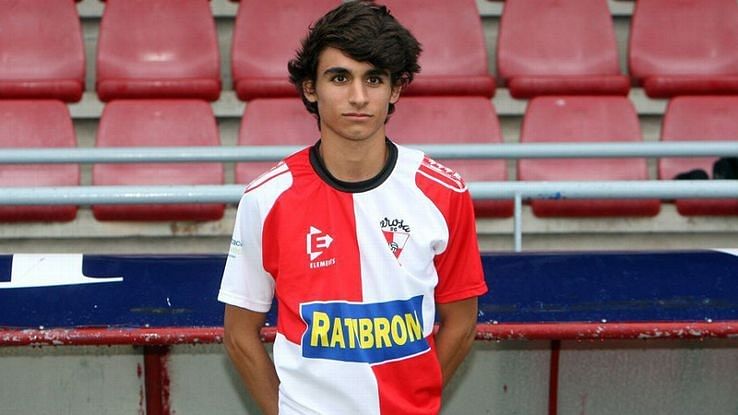 What is it with promising, young Spanish footballers and their use, or misuse rather, of Twitter? Julio Rey found out the hard way that it does not pay to abuse a club on Twitter, especially if that very club in question want to sign you in the future. 
Rey, whose surname literally translates to 'King', displayed behaviour rather unbecoming of his name in 2012, when he tweeted the following: When translated into English, the tweet is rather rude, saying "F*** Depor, F*** Riazor" (Riazor happens to be Deportivo la Coruna's home ground). 
However, the Spanish club were unaware of the tweet when they decided to rescue Julio Rey from his middling career in the fourth tier of Spanish football three years later. The 20-year-old even posed for pictures with Deportivo, but as the club's legal team trawled through his twitter account, they found the offending tweet and called off the move. 
Julio Rey even deleted his twitter account in a bid to salvage the move, but it was fruitless, as the club later released this statement: "Real Club Deportivo, who announced the signing of Julio Rey in the afternoon after the player signed his contract with the club, have decided to cancel the transfer after analysing an unfortunate comment on the player's person social media profile several years ago." "[Deportivo] believes that a player deserves to wear the blue and white shirt if he's an example of sportsmanship, respectful of their rivals, committed and has positive feelings toward Depor, it's colours, it's crest and those values that represent this institution."
6. Jeffrey de Visscher – FC Emmen
The former Aberdeen player was said to have been sacked by FC Emmen for defecating in public during a drunken night out. 
De Visscher was caught by police squatting beside his car after nature called but claimed a friend had been behind the wheel. Nevertheless, he was sacked but the man himself insisted the number one reason was a lack of playing time not the number two reason. 
He told Voetbal International magazine: "There are stories doing the rounds, but it's utter rubbish. I had nothing to do with it. I was released from my contract at Emmen because there were no more chances for me."
7. Lee Clark – Sunderland
Even before the age of social media and every fan owning a smartphone, the ex-midfielder was never getting away with this one. 
Clark, a life-long Toon fan and former Newcastle player, made the move to fierce rivals Sunderland in 1997 but kept his boyhood club in his heart. And when the Magpies reached the FA Cup final two years later, Clark was spotted among supporters wearing a T-shirt reading 'Sad Mackem B*******'. 
He never played for Sunderland again, and his then-manager Peter Reid later wrote: "As soon as pictures of him started to appear in the media it was obvious to everyone at Sunderland, particularly me, that his time with us would have to be brought to an abrupt end. 
"When I next saw him I told him he had to go, it was as simple as that. Our fans wanted him out and there was no way back."
8. Michael Keane – St Patrick's Athletic
"He will go a long way in the game. Another Roy Keane? I hope so." That was the verdict of then-Preston North End manager David Moyes after Keane scored on his full debut against Wimbledon in 2001. 
Seven years later, Keane was sacked by St Patrick's Athletic for allegedly being overweight and has never played professionally since. 
The following month it was ruled the club were wrong to dismiss him but the retired midfielder opted to do his coaching badges instead of return. 
"St Patrick's Athletic did everything to break me," Keane told the Irish Independent. "It was a horrible time in my life, before and after they sacked me, but I was determined to clear my name."
9. Adil Rami – Marseille
Marseille were said to have sacked the defender after he went mud wrestling on a reality TV show despite telling the club he was injured. 
The Frenchman reportedly told the Ligue 1 club he had to skip a session in 2019 before appearing on Fort Boyard. Rami was later filmed jumping around and grappling with fellow contestants on the TV show. 
That proved to be the final straw for the World Cup winner following a host of sporadic behaviour since his split with ex-Playboy model Pamela Anderson.
10. Cristiano Ronaldo – Manchester United
On November 14, 2022, Cristiano Ronaldo's interview with Piers Morgan was published, where the five-time Ballon d'Or winner said he felt 'betrayed' by new manager Erik ten Hag and 'two or three others' who were allegedly attempting to force Ronaldo out of the club.
Ronaldo said the club doubted him when he said he could not attend pre-season training due to his daughter's illness and that he did not respect ten Hag because 'he doesn't show respect for me'.
Following the interview, United began seeking legal action over whether Ronaldo had breached his contract and were looking to terminate it. On 22 November, the 37-year-old's contract was terminated by mutual agreement with immediate effect.
Was this article helpful?